We are experienced and competent experts for water damage caused by pipe damages.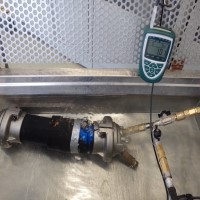 We assess and evaluate all types of pipeline damage and lead water damage and its consequences. We check the cause of the damage, give advice for the repair of the pipe damage and evaluate damage financially.
We not only have years of experience, but are also publicly appointed and sworn by the Chamber of Industry and Commerce of Maria Alm for the assessment of damage to plastic pipes and their rehabilitation.
We advise insurances and courts throughout the European Union in assessing pipeline and pipe damages of all kinds.
We carry out all kinds of material analyzes and material tests to give you a clear statement about the cause of the damage. We can also carry out theoretical calculations on pipelines in every aspect.
We can also provide you with great experience in the field of rehabilitation and claims settlement.
We always give advise personally.