One of our special areas as experts is the testing of films and plastic coatings.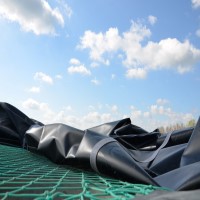 We test all types of films and coatings mainly in the field of construction and biogas plants for damage and their processing. Over the course of the year, we have acquired a great deal of expertise in the testing of such films and coatings.
We analyze and test, among other things, the thickness and the processing of such films and coatings. In the case of fire, storm or hail damage, we also assess the damage caused and make statements about the amount of damage and the cause of damage to insurance companies and courts.
In the case of damage to films and coatings, we would like to support you in the repair and refurbishment of plastic products.
We always give advise personally.